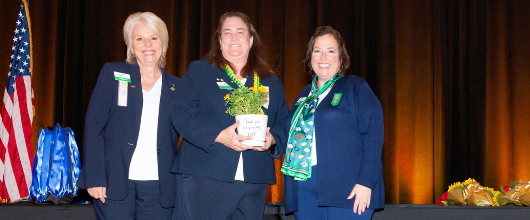 Ways to Recognize Volunteers

Now is the time and throughout the year to recognize a volunteer for their hard work and dedication that make Girl Scout experiences fun and positive!
---
We all know them…Leaders who go above and beyond  ♦  Parents who rock as the troop product sale manager  ♦  Volunteers who plan amazing programs and workshops  ♦  A Community partner that is always there for you and your girls
Recognition or appreciation of volunteers in Girl Scouts could happen in many ways including nominating them for Adult Awards: Volunteer of Excellence, Appreciation Pin, Honor Pin, Thanks Badge, and Thanks Badge II. Nominations for a group or family include the following: Community Award, Family Award and President's Award.  
The nomination period is now over for 2016. Please continue to visit this page for the latest information regarding the Adult Award nomination process and criteria.